About Us
About Us - Gina Pelcher & Dianne West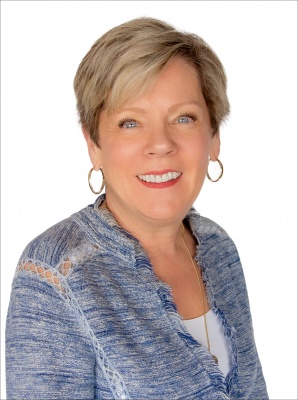 Gina Pelcher
Specializing in low-rise and single-family homes, Gina Pelcher has the experience and market knowledge that comes with working and living in the Palm Beaches for over 15 years. 
When asked about Gina, former clients Sandra and Richard Mair said, "She is extremely knowledgeable and experienced in negotiations and preparation of contracts. Her upbeat personality and professional demeanor allow her to relate to a wide range of people and gain successful results for her clients." 
By taking the time to understand her client's needs, Gina quickly and efficiently finds the right homes for her buyers and markets and sets the right price for her sellers.
Prior to getting into real estate, Gina worked as a licensed CPA. Being an accountant gave Gina many of the financial skills she uses today to help clients make the best possible decisions when it comes to their homes. 
In her spare time, Gina loves going to the beach, scuba diving, swimming and, of course, boating.


Dianne West
Specializing in residential waterfront and country club estates from Palm Beach Island to Jupiter Island, Dianne West's broad-based knowledge in luxury South Florida real estate spans over an illustrious 30 years in which she has continuously been a top producer. She lends her seasoned expertise to a diverse client base.

Originally from the Midwest, Dianne has earned a formidable reputation in the Palm Beaches and today is both a respected real estate professional and an active member of the local community. With her in-depth knowledge and keen market insights combined with her integrity, high energy and admirable diligence, she works closely with both buyers and sellers providing exemplary results.

Dianne has a true passion for living in Palm Beach County, and immerses herself in all that its lifestyle has to offer.
About Waterfront Properties
Waterfront Properties and Club Communities is one of South Florida and Northern Palm Beach's finest realtors. Waterfront Properties has an unwavering commitment to excellence and costumer satisfaction and has been exercising this commitment for over 40 years. We strive to constantly keep up with the latest Real Estate and Real Estate marketing trends and we strive to keep our clients happy and to get their desired sold or purchased. Waterfront Properties and Club Communities brings a wealth of resources and Real Estate knowledge to every purchase or sale.

We are currently doing business in over 21 towns on the South Eastern Florida coast between North Palm Beach and Stuart and have knowledgeable agents that specialize in each of these markets.

Please contact us if you have any questions or concerns. We are here to help you with all your real estate needs.